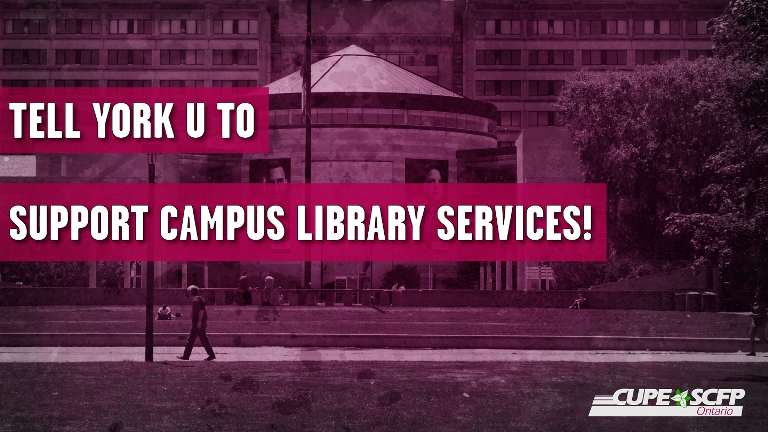 CUPE 3903 Library Workers need YOUR support!
Despite approving 13 part-time library positions for the Fall Semester, York University has only posted four positions—a reduction of 70 per cent!  Library services are a vital component of academic life, made all the more important by the pandemic, which makes virtual support of learning and research critically necessary!
Send a message to management at York University!
Click here to send a message to York U. Dean of Libraries Joy Kirchner. Tell them library services at York University need to be supported!
If you want to learn more about how York University is under-resourcing library services and how CUPE 3903 is working to support this and other vital student services, contact CUPE 3903 Unit 4 Chief Steward Stephanie Power at [email protected].