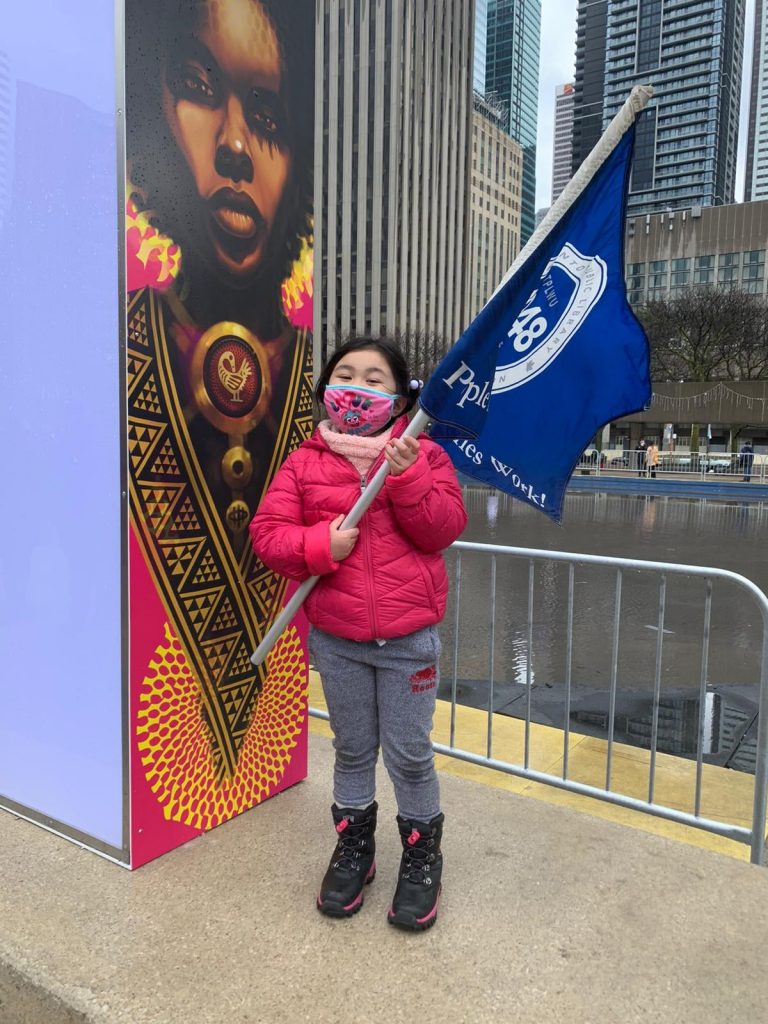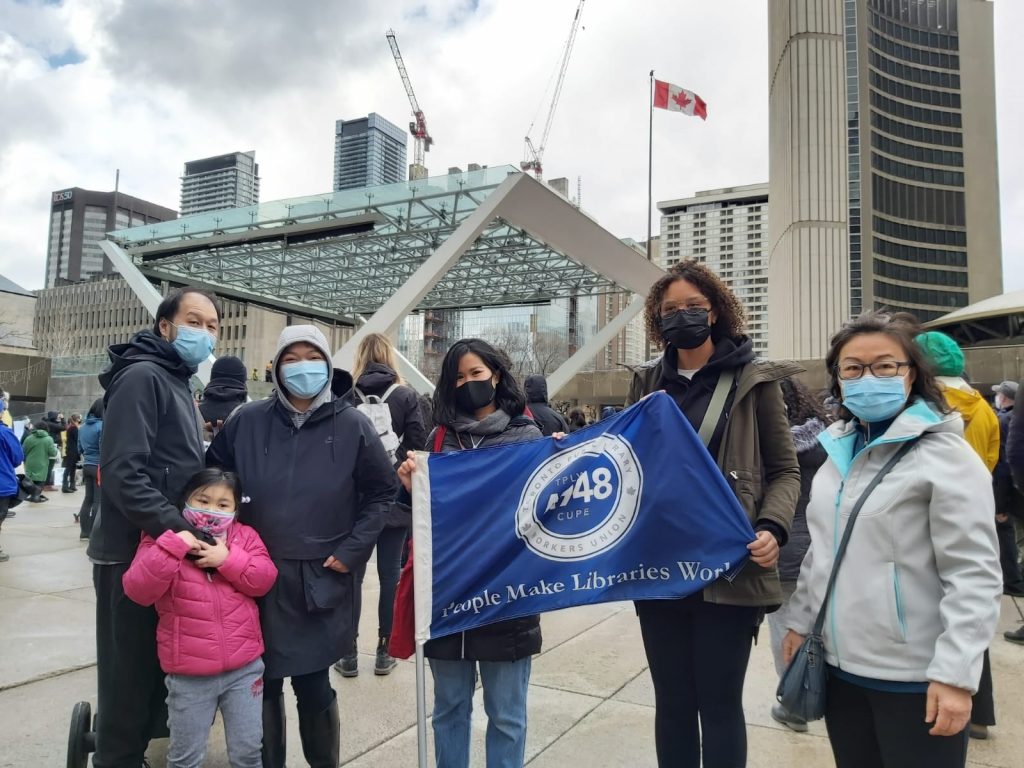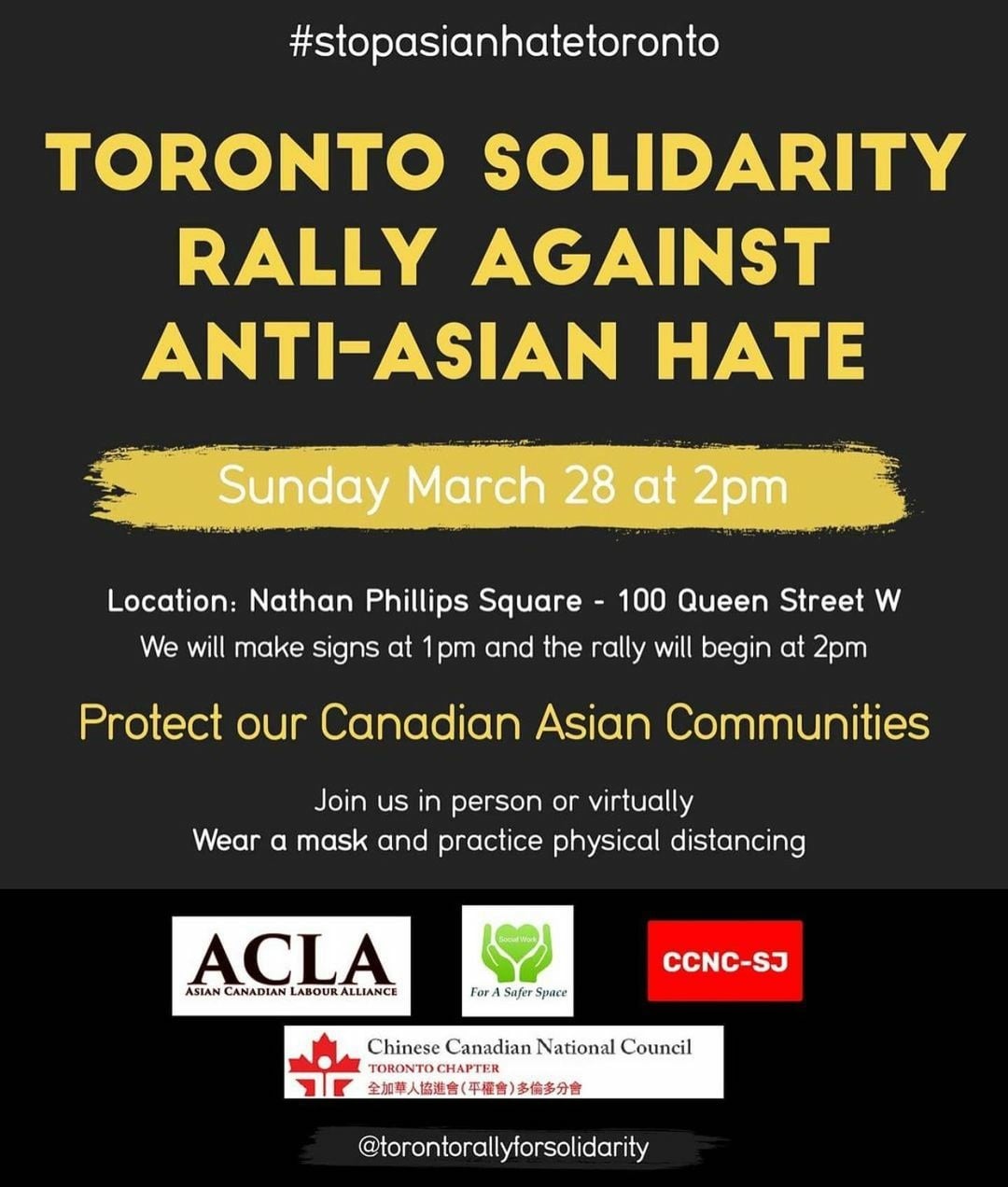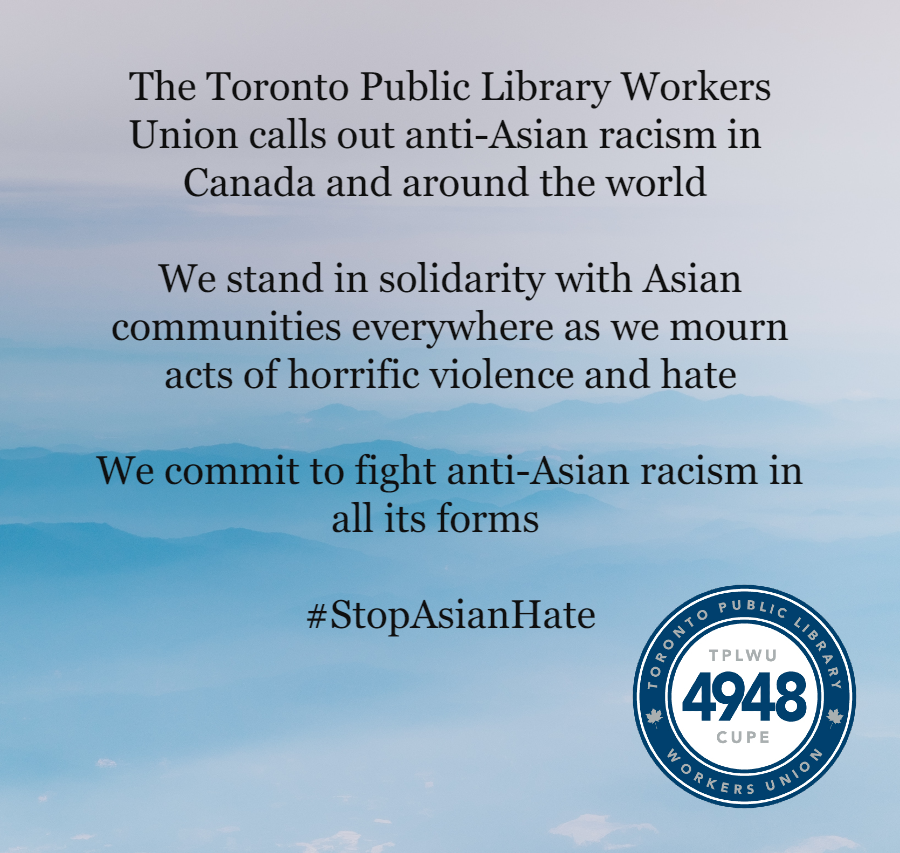 The Toronto Public Library Workers Union calls out anti-Asian racism in Canada and around the world. We stand in solidarity with Asian communities everywhere as we mourn both recent and past acts of horrific violence and hate.  We commit to recognize and fight white supremacy and fight anti-Asian hate in all its forms.  We also will work to make our employer accountable to protect and support Asian workers who are often subjected to abuse from both outside and within the organization. #StopAsianHate
Updated: This Sunday, March 28 at 2:00 pm.  Toronto Solidarity Rally Against Anti-Asian Hate at Nathan Phillips Square.
Library Workers: we are meeting at the first "T" in the Toronto sign at 2 pm.  Please email Emma Lee at [email protected] for more information.