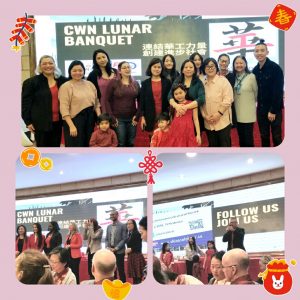 On Friday, February 24th, Toronto Public Library Workers attended the Chinese Workers Network's Lunar New Year banquet to celebrate the Year of the Rabbit!
It was a night of celebrating the contributions of Asian-Canadian activists and leaders in building worker power in this Labour movement.
The Lunar New Year celebration is organized by the Chinese Workers Network at the Toronto and York Region Labour Council, and this year was our first celebration back to in-person after a two-year absence.
Photo credit: Annie Ku.