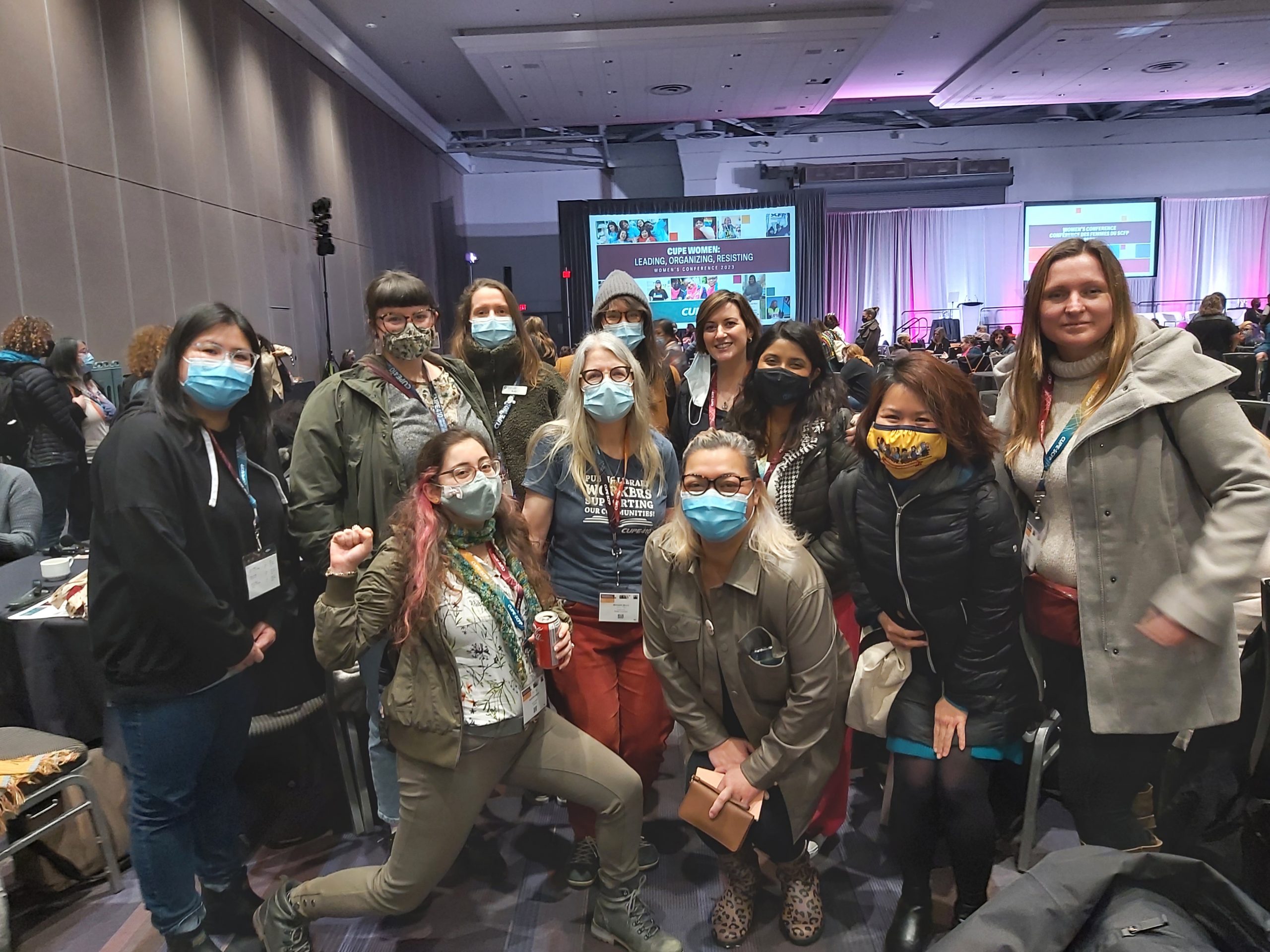 From March 12-15, Toronto Public Library Workers attended the CUPE National Women's Conference.  It was the first CUPE National Women's Conference in 14 years, and a historic over 600 CUPE women attended.
We met Judy Darcy, former British Columbia MLA and the first Minister of Mental Health and Addictions, and CUPE National's fourth President. Judy's leadership with CUPE began while she was a Library Worker at the former Metropolitan Toronto Reference Library, when she was elected as a Vice President to CUPE Ontario. In 1991 she was elected President of CUPE National. By the time she retired 13 years later, CUPE National had grown from 406 000 members to 525 000.
The conference was an exciting four days of speakers, panels, workshops, information sharing, and an opportunity to connect with other CUPE women, including fellow Library Workers across Canada.  We learned about CUPE women organizing around higher wages, pay equity and the fight for our place in the political landscape.  Aleks Majka, NYCL Area Chair said that she enjoyed her time at the conference bonding with her Local's sisters, and is feeling energized for our own fight in bargaining. We are all excited to bring our experiences back home and to implement what we learned.