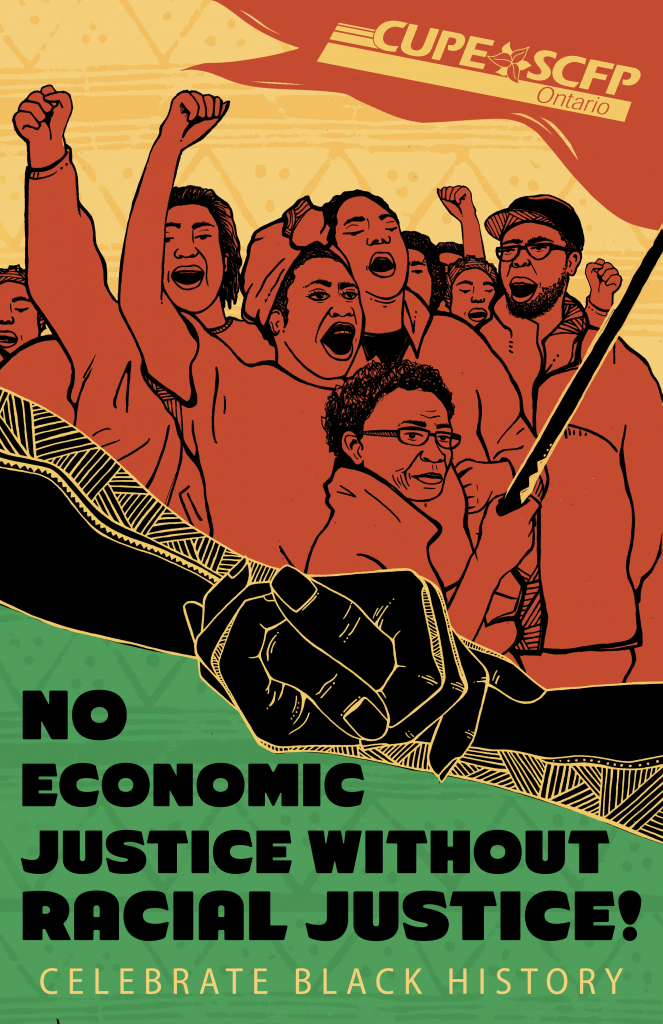 February is Black History month – and unions and activists are participating in a variety of ways.  Watch for Local 4948's upcoming interview with Dr. Rita Cox, an award-winning librarian, renowned storyteller and community leader who created the Black and Caribbean Heritage Collection at the Toronto Public Library.  During this month, our Local recommits to continue our fight against anti-Black racism and to participate in initiatives that promote racial justice.  Library Workers volunteered at the Not Another Black Life sit-in, joined the March for Black Students (organized by the Parents of Black Children and the African-Canadian National Coalition Against Hate, Oppression and Racism), made deputations to the Toronto Public Library Board on anti-Black racism (resulting in the hiring of a new manager for Equity), supported the striking SEIU Local 2 Tropicana workers, and contributed to the Black Youth Fellowship program.
Looking for ways to celebrate Black History Month?
Please visit the Coalition of Black Trade Unionists Canadian Chapter for Black History Month webinars.
Register for the free webinar "Defund the Police: What the Heck Does That Mean?" presented by the Ontario Federation of Labour and the CBTU on February 17 featuring Robyn Maynard, El Jones, and Sara Jama.
Please check out the Toronto and York Region Labour Council's Profiles in Courage: Celebrate Labour's Black Leaders starting this Thursday, February 11.
Read CUPE Ontario's statement on Black History Month, along with the striking poster (shown above) by Amber Williams-King.  Visit CUPE National's landing page for Black History month information and links to posters and social media frames.
As part of of its Yes, it Matters! campaign, here is a slide from Labour Community Services highlighting Charlie Roach.